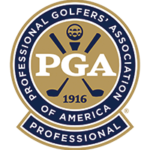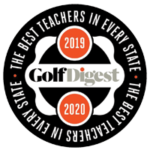 Lesson Rates
1 Hour:  $175
Please contact directly for individualized lesson packages
About Robert Linville
Specializing in Adults, Juniors, High-end Tournament Players & Developing Players
Robert's passion is teaching golf. It is something he has done for over 35 years. A Class A instructor in the Professional Golfers Association (PGA) of America, Robert has gained the praise and respect of his peers as one of the finest golf instructors in the Southeast. On September 5, 2001, Robert made his first appearance on the Golf Channel Golf Academy Live. In 1993, the members of the Carolinas PGA recognized Robert as the Teacher of the Year. His teaching was again recognized in 2008 when Golf Digest selected Robert as one of the "Top 10 Instructors in North Carolina".
A standout golfer, Robert was an All-American at Guilford College from 1976-1980. Following college, he played professional golf for several years before devoting full-time to teaching others. He and his family returned to Greensboro from Florida in 1984, and he became Co-Head Pro at Forest Oaks Country Club, site of the PGA Tour's Greater Greensboro Chrysler Classic.
In 1989, Robert decided to focus solely on instructing the game and co-founded Precision Golf School. Starting in a strip-mall off Friendly Avenue, Robert and his partner Rodney Morrow began to grow what has become the Triad's leader in golf instruction. Following two moves, Precision Golf School has grown to five Triad locations and a staff of eight full-time instructors, all working under the tutelage of Robert.
In addition to being an accomplished instructor, Robert's passion for golf coaching has garnered great successes. From 1995 to 2006, Robert served as Head Coach to the Greensboro College Men's Golf Team. Creating one of the most successful programs in the country, the GC Pride finished in the top five for 6 consecutive seasons at the NCAA Division III championship finals. In 2000, the Pride won the NCAA championship, defeating perennial powerhouse Methodist College by a single stroke. Robert's leadership was recognized twice by being named NCAA National Coach of the Year in 1999 and 2000. In addition, he was selected to coach the US National Team in the annual US-Japan collegiate competition twice.