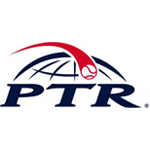 Lesson Rates
1 Hour:  $65
10 Hour Package:  $550
1/2 Hour:  $35
10 Half-Hour Package:  $300
About Dave McCain
Specializing in Adults and Juniors
Coach McCain's experience is unparalleled in the Triad. He has over 36 years of experience working closely with both national and international players. Many of these players have reached National, ITF and World rankings. Coach McCain's students have won 12 USTA Gold Balls and have been awarded over $6 million in college tennis scholarships. A two-time NAIA Coach of the Year, coach McCain is the personal coach to current WTP Player & former #1 girls 18 and under and Duke University All-American Kelly McCain.
Before coming to Greensboro, Coach McCain worked with a group of top collegiate and professional students preparing for the professional tour at the IFPA Tennis & Fitness Academy in Tampa, Florida. He assisted in setting up their business, including an Academy, adult and after-school programs.
Prior to his priavte consulting, Coach McCain served as the Academy Managing Director of the Saddlebrook International Tennis program in Wesley Chapel, Florida. At the Academy, he designed personalized tennis training, fitness and tournament preparation for developing players. In addition, he designed programs for players learning the game and developing for league play.
Before merging his program with Saddlebrook, Dave founded and directed the McCain International Tennis Academy in St. Petersburg, Florida which was home to 30 sectional and nationally ranked juniors.
As a coach, he was named NAIA Coach of the Year in 1980 and 1981 and has taught numerous Tour players, College Champions and High School State Champions. He serves as the Head Tennis Coach at Guilford College (Read full bio here), where we has coached since 2010.  Prior to Guilford, Dave served as Head Tennis Coach at Greensboro College for 5 seasons.